Fencing Melbourne
Building top quality fences since 2016, EMM Fencing Melbourne has you covered for all your fencing needs. High quality materials paired with friendly customer service. Our fences are built to last, so for you next fencing project think EMM Fencing Melbourne.
The GO-to Fencing Contractors in Melbourne, VIC
Welcome to Melbourne Fencing Company, your go-to source for all your fencing needs in Melbourne and the surrounding areas. We are a team of dedicated and experienced professionals who take pride in delivering high-quality fencing solutions to residential and commercial clients.
Our company offers a wide range of fencing services, including installation, repair, and maintenance, using only the finest materials available on the market. Whether you need a new fence to enhance the aesthetic appeal of your property or a sturdy and secure fence for added privacy and protection, we have got you covered. Trust us to provide you with top-notch service and exceptional results that will exceed your expectations.
Licenced and Insured Fencing Contractors
We have a team of that is experienced in all things bathroom renovations.
Top-of-the-Line Matierals
We only use top-quality  materials & equipment for all our fencing projects.
Fast & Affordable Services
We provide comprehensive fencing services that are fast and competitive
Satisfaction Guaranteed
You can trust us for any fencing project. Our job isn't done until you are satisfied.
We are committed to serving our clients to the best of our ability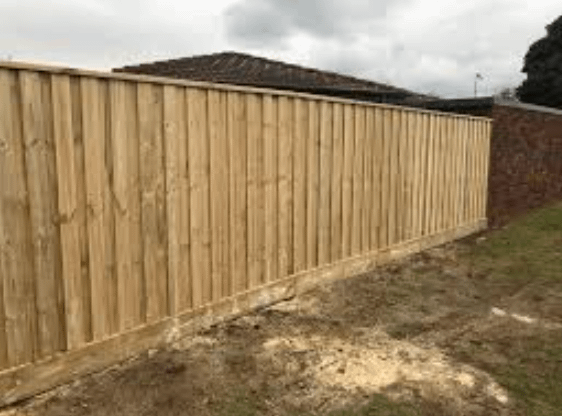 Timber Fences
Wanting a simple yet effective timber fence for your property? Affordable and built for purpose our timber fences are unbeatable for privacy and boundaries.
Colorbond Fences
Our colorbond fences will stand the test of time. One of our most popular fences that comes in a huge variety of colours to suit any pallete.
Picket Fences
The classic picket fence is a great looking fence that won't break the bank. Have the fence that makes adds a very cosy street appeal to any home.
I selected this fencing company because of good recommendations I've heard from my colleagues. Working with the team of high-class professionals was pleasure. They were very skilled, helpful and friendly.
I selected this fencing company to do a colorbond fence. They were good with communication, well priced and did a great job. I would recommend them to everyone in Melbourne looking for a fencing company!
Katherine M.
LET US TAKE CARE OF YOUR Fence
Our team of highly trained, licensed, insured and experienced fencing specialists are dedicated to helping you get the best possible job for your next project. Trust us and we will handle your property with care and professionalism!